Practice Areas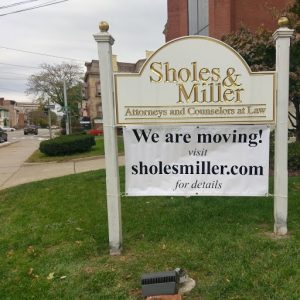 You may have noticed our sign on Mill Street in Poughkeepsie — we are moving the offices to Fishkill as of December 18. All our attorneys and resources will be consolidated into one office to make our team more efficient and giving us more time to work for you.
Experienced attorneys committed to providing outstanding representation with integrity and professionalism.
Medical
&

 More
Serving A Wide Range Of Industries
The attorneys at Sholes & Miller LLP are committed to providing outstanding service and unparalleled professionalism. While we have grown to be a preeminent law firm for healthcare providers and facilities, our capabilities extend far beyond that scope. Our experienced attorneys practice in a variety of areas that address the legal needs of professionals, businesses and individuals.
View Who We Serve
Jul

20

As a member of the Dutchess County Board of Health, our associate, Melissa Dizon, Esq., serves as chairperson of the board's Health Disparities Committee. The purpose of the committee is: To identify groups of people within Dutchess County with particular health-related challenges or needs due to demographic, cultural, economic or other special circumstances; To assess…

Aug

3

The recent passage of the New York State Education Law that's being called "Enough is Enough" means that all private colleges and universities in the state must amend their Title IX policies ("codes of conduct") to incorporate the requirements of the new law, or risk losing state aid and assistance. A certificate of compliance with…

Aug

1

Sholes & Miller, LLP is pleased to announce that Jeffrey Judd, Esq. has become a partner in the firm. Mr. Judd will continue to focus his practice on medical malpractice and personal injury litigation. A graduate of Benjamin N. Cardozo School of Law, Mr. Judd has experience in the areas of high-profile mass tort litigation,…