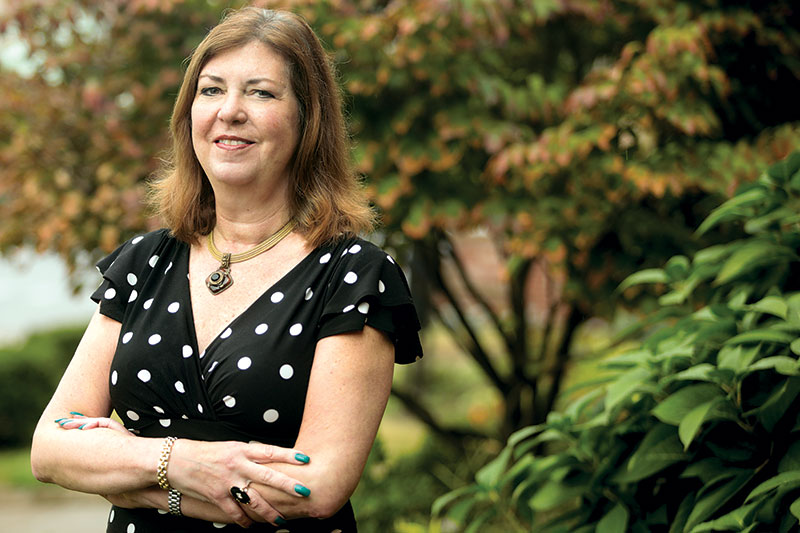 Sarah E. Sholes, a founding partner of Sholes & Miller has announced her retirement, following a successful law career spanning more than forty years. Sarah has been in a leadership role at Sholes & Miller since cofounding the firm with Robert Miller. In 2020, the team at Sholes & Miller celebrated their 20th year anniversary.
The majority of Ms. Sholes' practice has been spent trying complex cases to verdict in the defense of general liability and medical malpractice claims. She has won defense verdicts in the vast majority of those cases, including numerous trials in which plaintiffs' counsel asked the jury to award multimillion-dollar damages.
Before Sarah became founding partner of Sholes & Miller, she got a glimpse into her future while still a high school student in the early 1970s. Just prior to the landmark Title IX ruling (protecting students from gender-based discrimination), Ms. Sholes led a campaign that forced her school to reorganize its sports programs to include female athletes. Sarah went on to graduate from the State University of New York at Oswego and the University of Buffalo Law School. She began practicing law in 1979, at a time when there were fewer women in the profession and female attorneys often experienced discrimination.
After a decade of lawyering in Manhattan, Ms. Sholes moved to the Hudson Valley in 1988 to raise her family. The law firm of Sholes & Miller was founded by partners Sarah E. Sholes, Esq. and Robert Irving Miller, Esq. on August 1, 2000.
Winning jury trials consistently during a forty year career has won Sarah the respect and admiration of attorneys throughout the Hudson Valley and in New York City. Ms. Sholes' experience encompasses all aspects of personal injury litigation, including product liability; labor law; motor vehicle law; premises liability; property damage; rape; false arrest; and slander cases. Insurance coverage; Title VII and Title IX sexual harassment investigations; and real estate transactions also lie within the realm of her experience. In addition, Ms. Sholes has successfully represented physicians, surgeons, hospitals and nursing homes in administrative hearings and a large variety of professional malpractice claims in state and federal courts.
Ms. Sholes is a proud recipient of the 2017 Women in Business Awards bestowed by Hudson Valley Magazine. During her acceptance, she credited her mother as her inspiration, the force who gave her strength during her early career, a time when male lawyers still outnumbered women lawyers 4:1.
Ms. Sholes served on the judicial screening committee for the Ninth Judicial District, which interviews and rates prospective candidates for judgeship positions in five counties. She has also served as the Chair of the Dutchess County Judicial Screening Committee. Sarah is a trustee emeritus of the Anderson Center for Autism, where she served on the board for 10 years. Other past memberships include: the Dutchess County Bar Association, the New York State Bar Association, the Mid-Hudson Women's Bar Association, and the Women's Bar Association of the State of NY. Sarah has also served as the president of the consistory of her church in Hyde Park, New York. Her volunteer work (with others in the firm) includes assisting in home renovation projects for Rebuilding Together – Dutchess County.