Helping people. Changing Lives
Sholes & Miller supports local causes to make our community a better place. The firm's mission statement includes this commitment:
To continue to participate in activities that promote the well-being of our community.
We care about the communities we live and work in. Sholes & Miller team members serve in leadership roles in governmental bodies, nonprofit organizations, civic initiatives, medical facilities, and higher education institutions. Their volunteer roles include countless hours serving on boards and committees and providing hands-on support for a variety of nonprofits and industry groups.
The firm and its team work tirelessly to create solutions in our communities, one task at a time.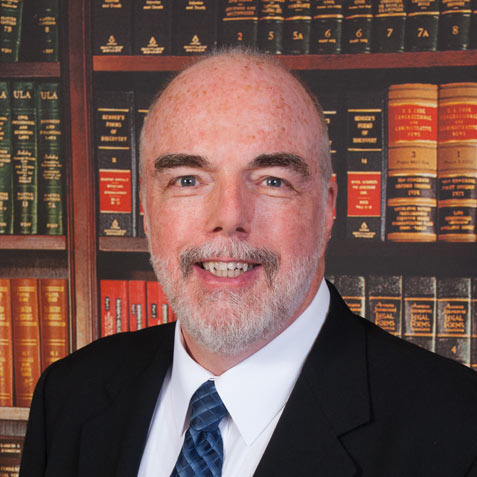 Robert Irving Miller
President, Managing Attorney and founding partner of the firm
Mr. Miller has a long history of service to his community.
RECENT COMMUNITY SERVICE AWARDS
2022 Gartland Award for Community Service – Awarded by The Dutchess County Bar Association
2021 NY Trustee of the Year – Awarded by LeadinAge NY for service as treasurer and member of the Board of Trustees at the Community at Brookmeade in Rhinebeck, NY
COMMUNITY AND PROFESSIONAL ASSOCIATIONS
New York State and Dutchess County Bar Associations
NYS Medical Defense Bar Association
American Association of Nurse Attorneys
Association for Healthcare Risk Management of New York
Defense Association of New York
DRI – Lawyers Representing Business
Brookmeade Community – Treasurer and Board Member
The Baptist Home – Board Member
Formerly: Dutchess County Board of Health – Member and Vice President (2010–2015)
Formerly: Abilities First, Inc. (Formerly REHAB Programs, Inc.) President and Chairman (2005 – 2008); Board of Directors
Formerly: Vassar College Institutional Review Board member (2005 – 2008)
Formerly: Board Member – Greater Southern Dutchess Chamber of Commerce (2004 – 2007; 2009); Chair By-Laws Committee
Formerly: Board Member – Rebuilding Together with Christmas in April - Dutchess County
Formerly: Board Member – Catskill-Hudson Area Health Education Center
Formerly: Served on ethics committees for several hospitals and nursing homes
Formerly: Member – East Fishkill Rotary Club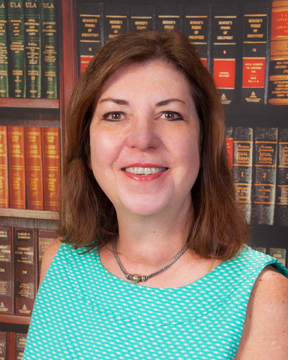 Sarah E. Sholes
Founding Partner of the firm
Sarah is a trustee emeritus of the Anderson Center for Autism, where she served on the board for 10 years. Other past memberships include: the Dutchess County Bar Association, the New York State Bar Association, the Mid-Hudson Women's Bar Association, and the Women's Bar Association of the State of NY. Sarah has also served as the president of the consistory of her church in Hyde Park, New York. Her volunteer work (with others in the firm) includes assisting in home renovation projects for Rebuilding Together – Dutchess County.
Mary Pat Burke
Attorney, Partner
Proud member of the New York State Bar Association.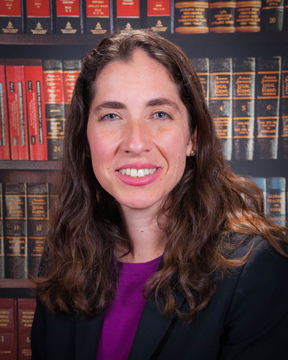 Kimberly L. Brown
Associate Attorney
Proud member of the Dutchess County Bar Association and the Women's Bar Association of New York (Mid-Hudson Chapter).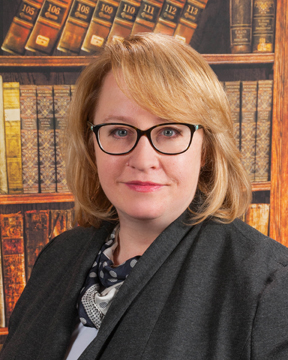 Ellen A. Fischer
Senior Associate, Appellate Counsel
Mrs. Fischer is a proud member of the New York State Bar Association, where she serves on the Committee on Civil Practice Law and Rules. She is also a member of the Women's Bar Association of New York (Mid-Hudson Chapter).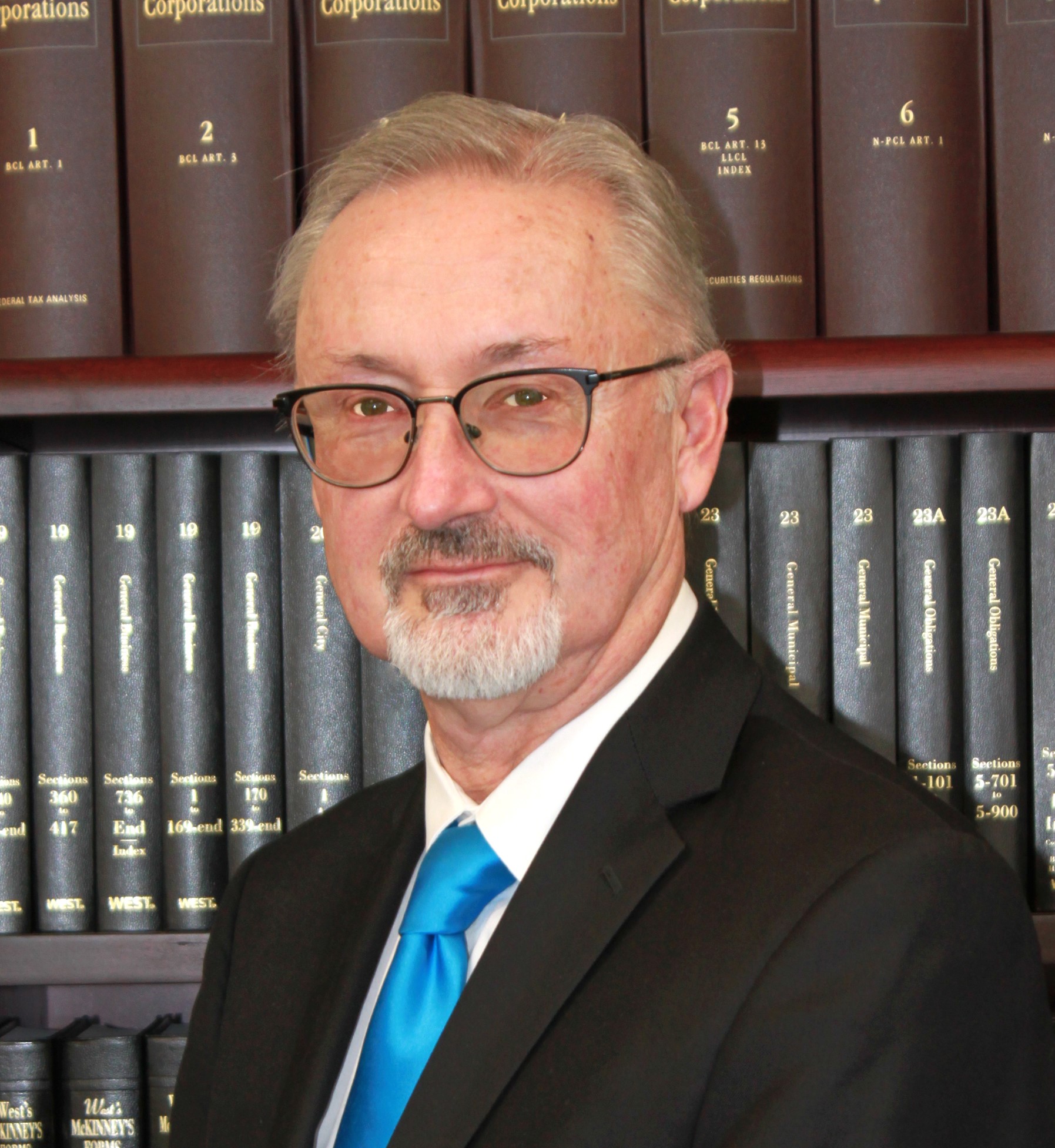 Robert R. Haskins
Attorney, Of Counsel
Robert R. Haskins volunteers his time and professional expertise to multiple organizations. He holds or has held the following positions:
Board president, board member – Planned Parenthood of the Mid-Hudson Valley
Board member – Planned Parenthood of Greater New York
Board president, board member – Maternal Infant Services Network
Board member – Kaatsbaan International Center of Dance
Board member – Mental Health America Dutchess County
Board member – Mediation Center of Dutchess County
Board member – Springside Restoration
Member – Dutchess County Bar Association
Town chairman and committee member of the town of Lloyd Democratic Committee
Member of the executive committee – Ulster County Democratic Party
Member – New York State Democratic committee for the 104th assembly district
Mr. Haskins has spent over a decade teaching in the Women and Gender Studies program at the State University of New Paltz and has also worked as a literacy volunteer.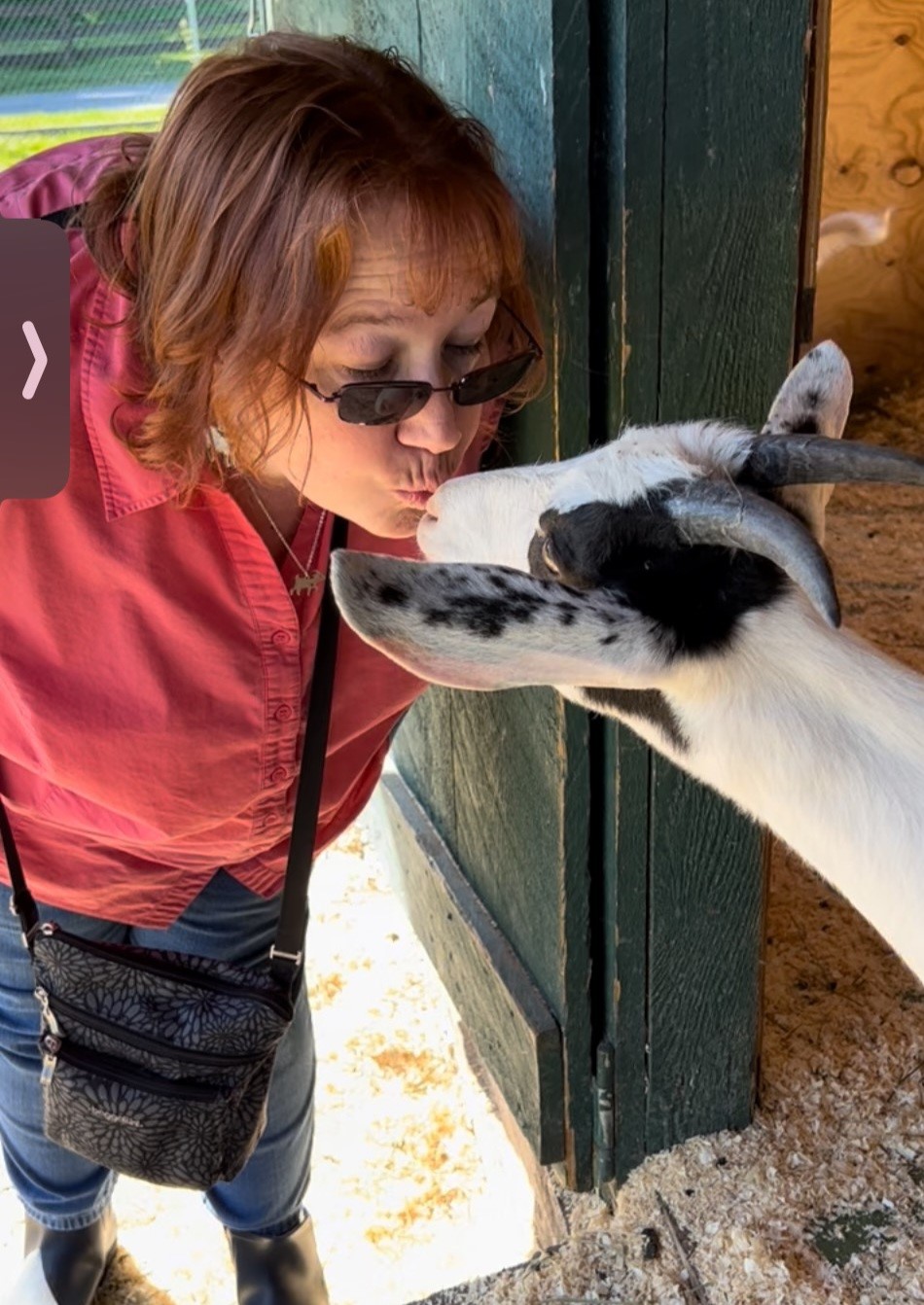 Julieanne MacDonald
Firm Administrator
Sholes & Miller is comprised of a group of animal lovers, and our Firm Administrator, Julieanne, is no exception.  She often tells people that her mom grew up with dogs and her dad grew up with cats, so she was always destined to love animals.  She has owned and rescued many pets over the years.
Until recently, most of her animal experiences have been with cats and dogs.  A couple of years ago she became aware of a group of sheep and goats living close to her home that weren't being cared for properly.  As time went on, they seemed to be more and more neglected to the point that she could no longer sit back and hope the authorities would take action.
She started by recruiting her sisters and nieces to help make their living quarters more suitable for the winter weather. She then started to work with the owner, who took her up on her offer to help feed the animals because they weren't being fed regularly.  She also spent many mornings breaking through inches of ice in a small pond that was their only water source.
Julieanne doesn't know how many animals there were to start with, but when she got more involved, there were 15 sheep and 6 goats in the field they were living in.  During 2021, a total of 19 babies joined the herd.  The owner had no plans for how to take care of these babies and without the help of Julieanne and her incredible family, most of these babies would not have survived the harsh winter.
The entire story of her involvement is long and had many ups and downs, but eventually she was able to convince the owner of these animals to relinquish them to her. With the help of several farm sanctuaries and some amazing friends she met along the way, she was able to find wonderful homes for every animal where they will be loved, properly cared for and never used for anything other than companionship.  She continues to be involved in all their lives, making frequent visits to the animals' new homes. She even plans to include a trip out to Indiana to visit eight of the animals who were placed in a home there.
When this journey began, Julieanne had no previous experience caring for farm animals, but she learned quickly and is now not only an experienced farm animal caretaker, but a voice for these once neglected creatures. Along the way, Julieanne bonded with many like-minded animal loving friends who have worked alongside her to achieve her goals. Beautiful photographs and videos of the goats and sheep can be viewed online, as Julieanne maintains a digital presence. You can visit her website (www. jazybell.com) or YouTube channel (search Julieanne MacDonald). Julieanne has also set up a GoFundMe page (The goats and sheep on Brown Road). Additionally, she is in the process of writing a book about her journey of farm animal activism.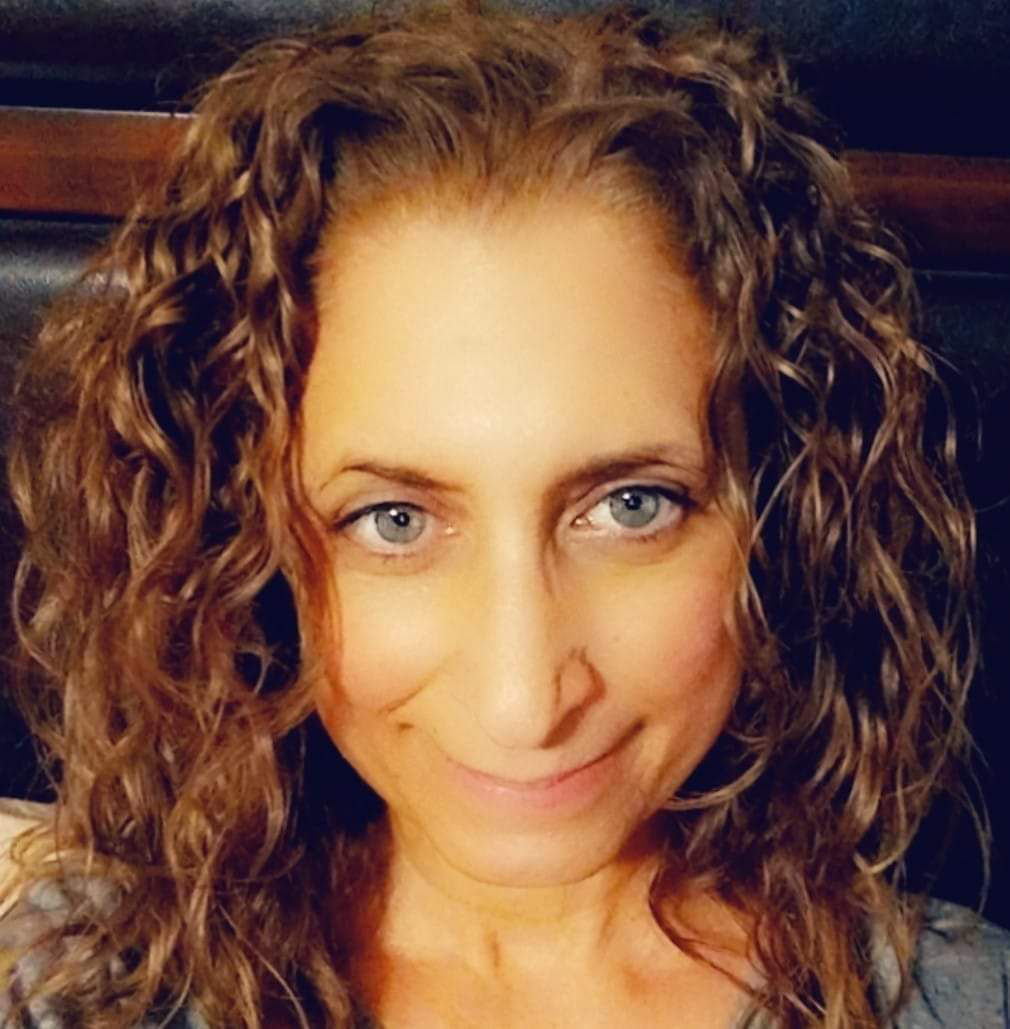 Christine Arnone
Certified Paralegal
Christine is involved in therapy dog work with her family's award winning Vizslas. She has trained with them to create certified dog therapy teams, and has spent many hours visiting hospitals, nursing homes, group homes, and schools and colleges providing emotional support.
Christine Arnone is a member of the Dutchess County Bar Association.
Maria Robson
Legal Assistant
Maria has been a Red Cross volunteer, assisting families in times of crisis.
Linda M.
Clerical Assistant
Linda's passion for animals has led her to rescuing several pets over the years. She regularly donates to two local animal sanctuaries, Mid Hudson Animal Aid, a no-kill cat shelter for abandoned cats, and ARF Beacon, a no-kill dog and cat shelter.
Lynn Bartolotta
Community Relations Coordinator
Lynn Bartolotta has been a workshare member of the Poughkeepsie Farm Project (PFP), a Community Supported Agriculture (CSA) organization since 2005. This agricultural cooperative grows sustainably grown, fresh produce on the grounds of Vassar College in the city of Poughkeepsie. Goals of the PFP include providing fresh local food, preserving community farmland, providing hands-on educational programs for teens and future farmers, and promoting food justice by improving access to fresh food for all.
Lynn has contributed to PFP by designing flyers, annual reports, and package designs for this member-supported farm.
Workshare members contribute by working the fields for several hours each growing season. Lynn's favorite assignments include harvesting crops like cucumbers and zucchini, planting lettuce seeds in containers using a tweezer, and cleaning and sorting garlic. Harvesting leeks in the mud and rain was her least favorite task, at least so far!